These shots were taken in the course of one lovely day (yesterday) while learning to use my camera…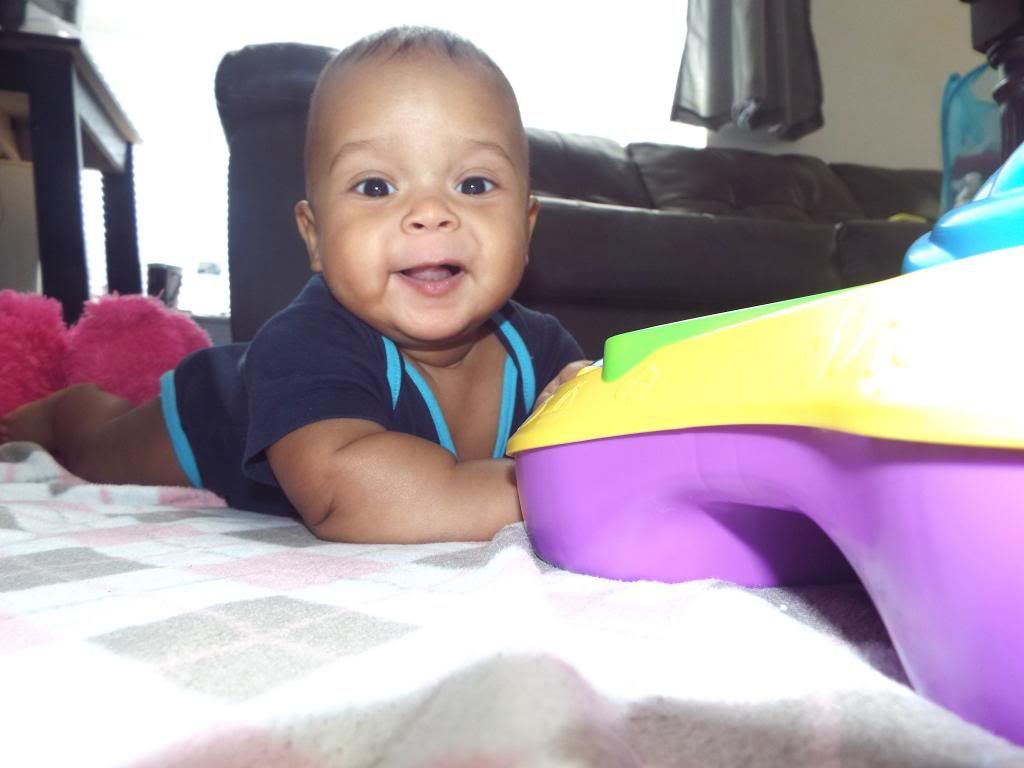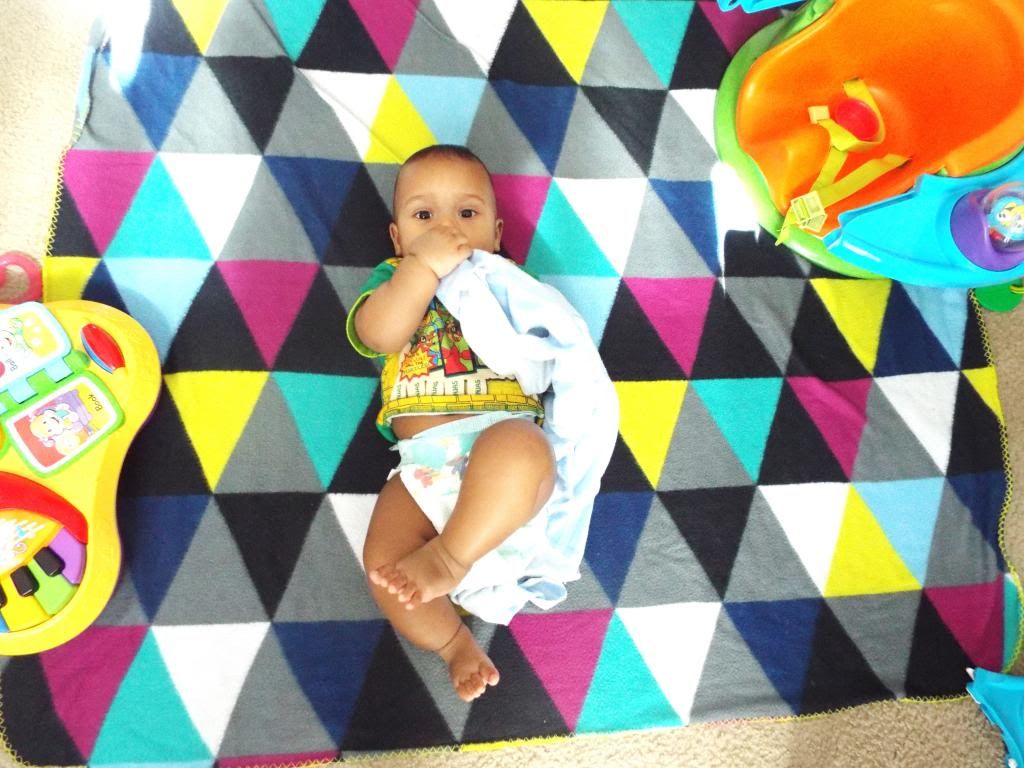 Yay! My baby boy turned 6months this past Sunday, I lost my phone (or it was stolen!) So all my pictures went with it! 🙁 Contacts? You can always get back your contacts, but pictures!!! So I decided to do a 6 month update so I can look back and just…Googly Moogly He's so cute!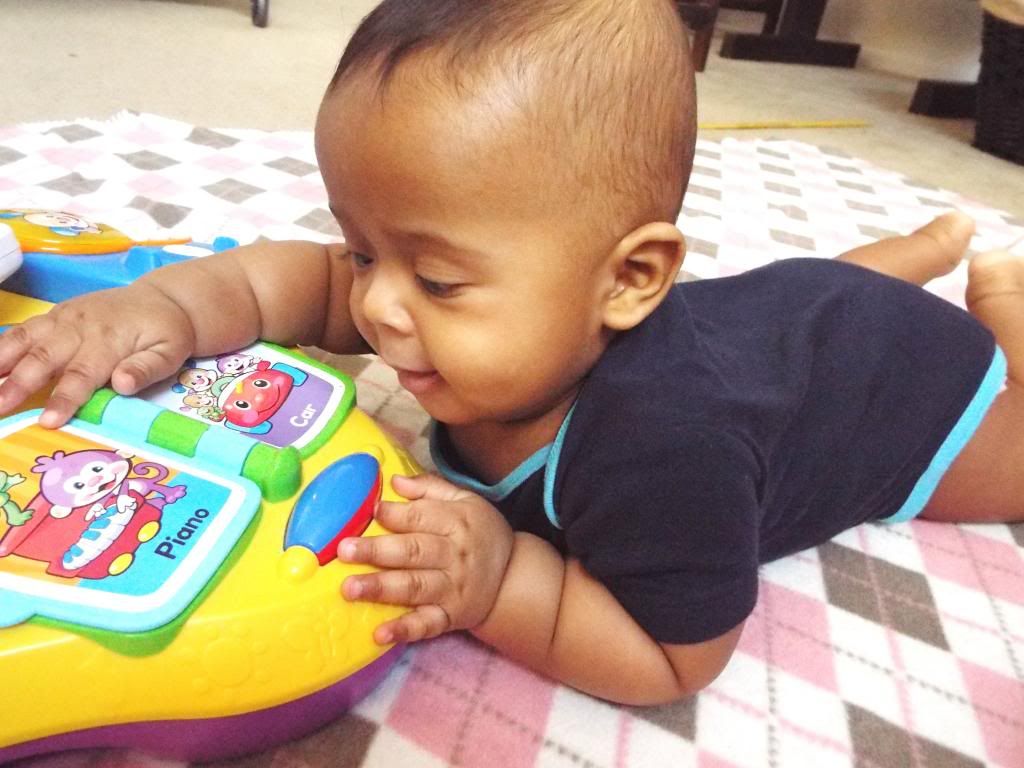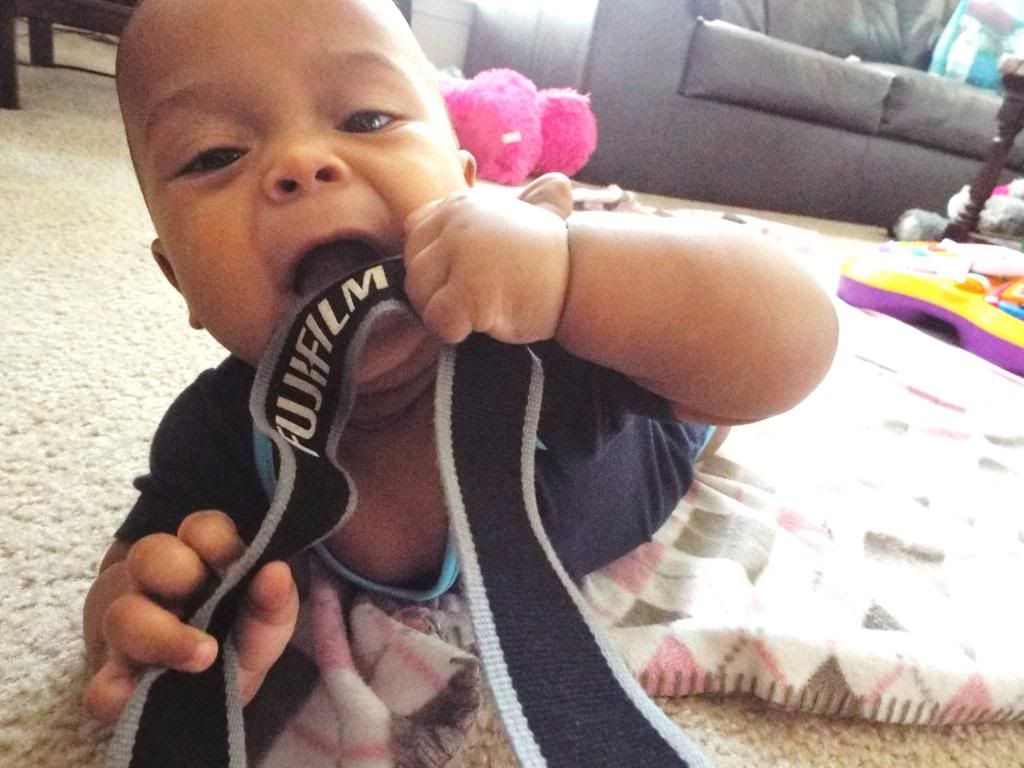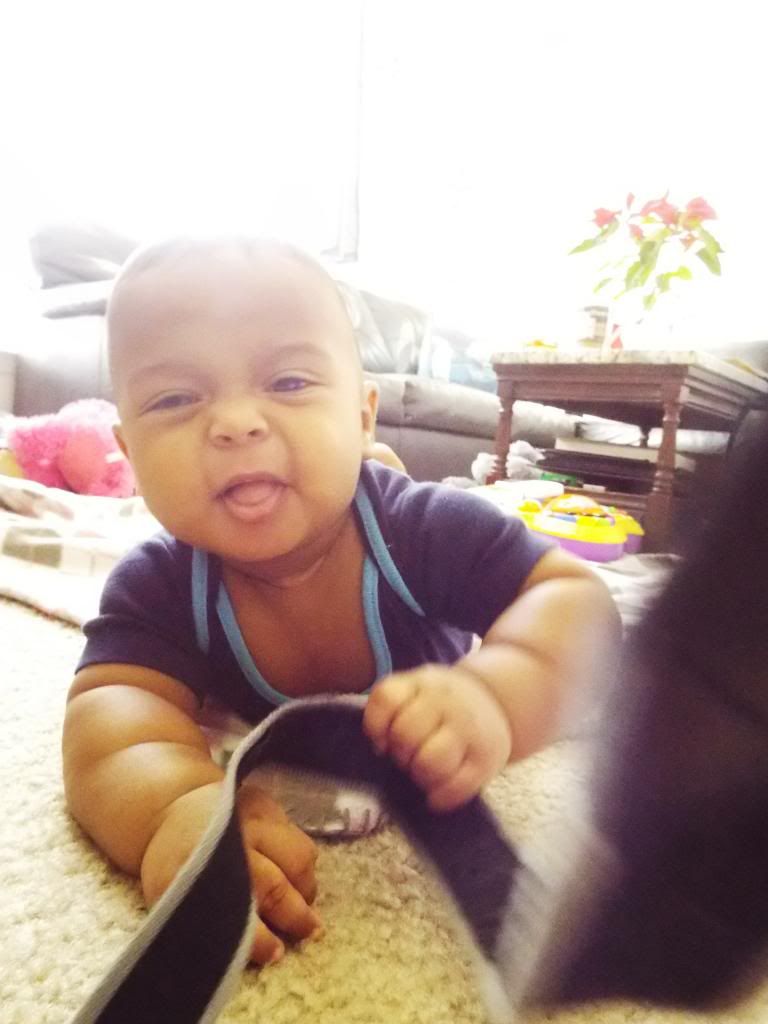 Milestones so Far…
He's a semi crawler – meaning he's not really on all fours but if he wants to get to an object, he will get to the object (He's almost there though)

He's eating blended by the ninja, fruits and veggies
Rolls over

Semi talks, I've heard da-da and ma-ma, but it's him expressing himself or does that count?

He definitely is confident in wiggling and kicking and when changing him, well it can be exciting to say the least.
He loves putting everything in his mouth…so cute

He sits up supported
Can grab, pick up things, plays and can entertain himself, so cute to watch!

He laughs ♥
As a new mama, I'm all about rounded corners, storage and easy to clean furniture. Please excuse my own space, I'm still in the process of Decorating each room piece by piece, can't wait to share the progress. Until then here are some inspirations on baby considerate furniture and spaces ♥
Baby Inspired furniture
Currently I'm really looking into Ottomans for our 2 bedroom 2 bath apartment because they are not only visually pleasing and can add layers of interest to a room when strategically placed, but they can also create great storage for TOYS, throws, pillows and more! Here are some awesome pics from $5.00 and up!
Can someone say awesome high chair? You know if you had this beaut, you'd def be up with the latest trends.
More clever storage!! This storage table is from Ikea's 2014 collection saw it over at AparmentThearpy.com
These lamps! If you're in the Triangle they are selling them in Cary, Nc. I thought they were not only cool but def a replacement over super heavy lamps that a toddler can knock over, these are made of thin pieces of plastic set together like a jigsaw and are called Jigsaw Lamps.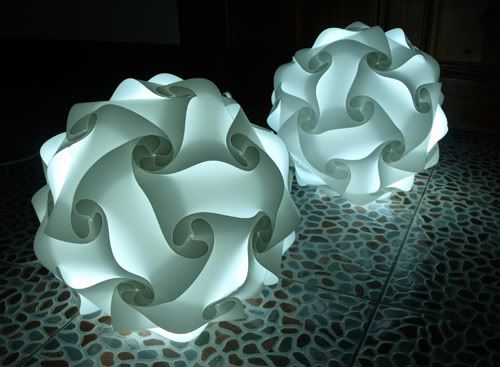 I love a good rug, again I found this at Apartment Therapy and I had to share, I love playing with my lil boy and we definitely need something a bit more permanent in the space an area rug would be perfect. If you're thinking 'ewww rug on rug' well it's the new trend now honey!
Baby Inspired Spaces

I thought this was a neat idea to have a table in back of the couch so the lil one doesn't reach those easily tumble-able decor. Who says baby proofing can't be stylish?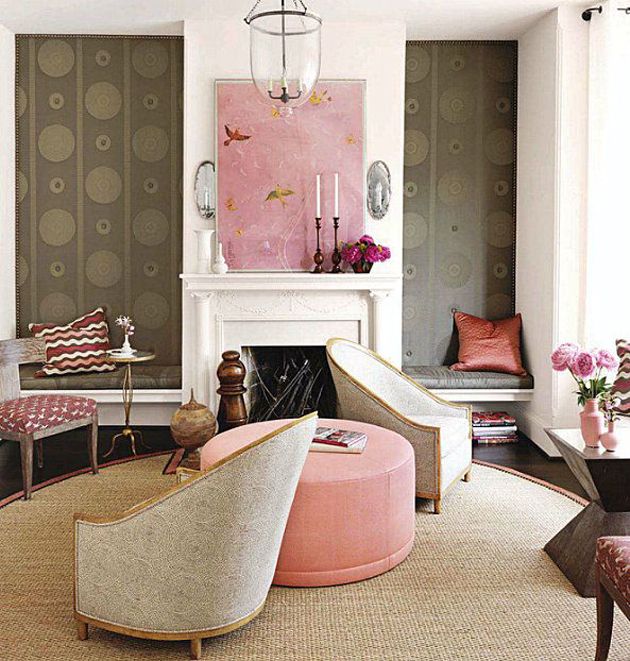 I choose these due to those big rounded chairs…that is all.
Baby proofing Solutions
Of course there are many other solutions and things us parents should be aware of when decorating and baby proofing our home. Each picture is linked to it's source of what I could find, some have very great baby proofing solutions so don't be afraid to click away! There's definitely clever ways to cover those wires, extension cords, many items for the kitchen and stove. These are only a few and I will definitely hit on a few clever solutions that I find from time to time and as I decorate my own home.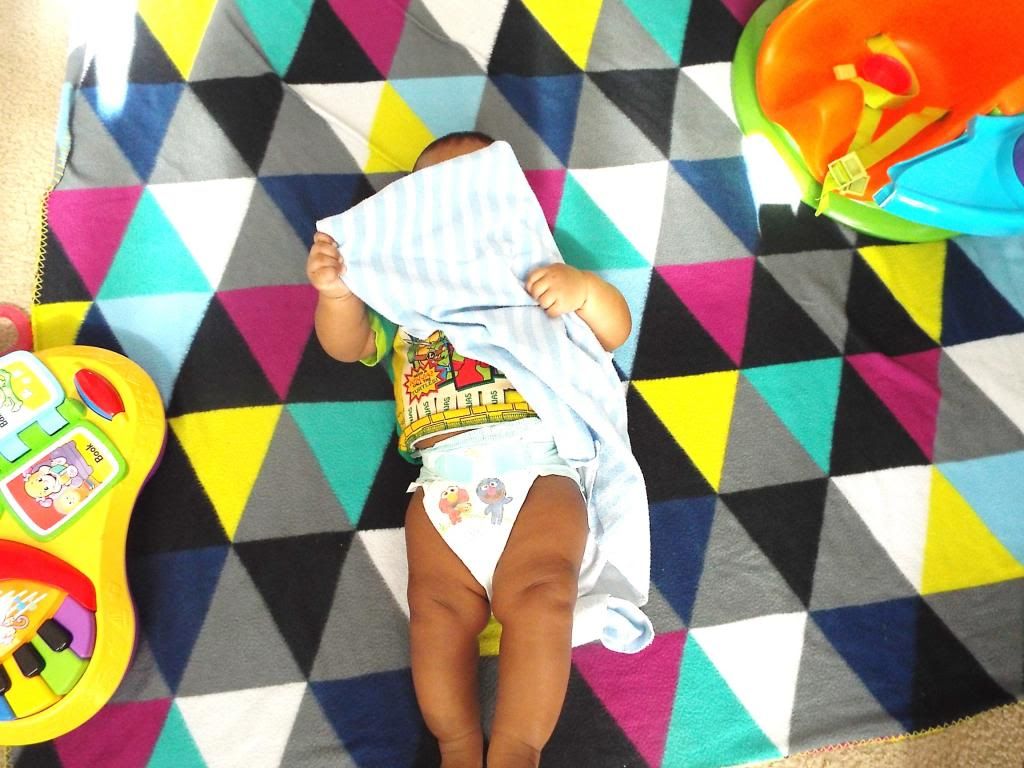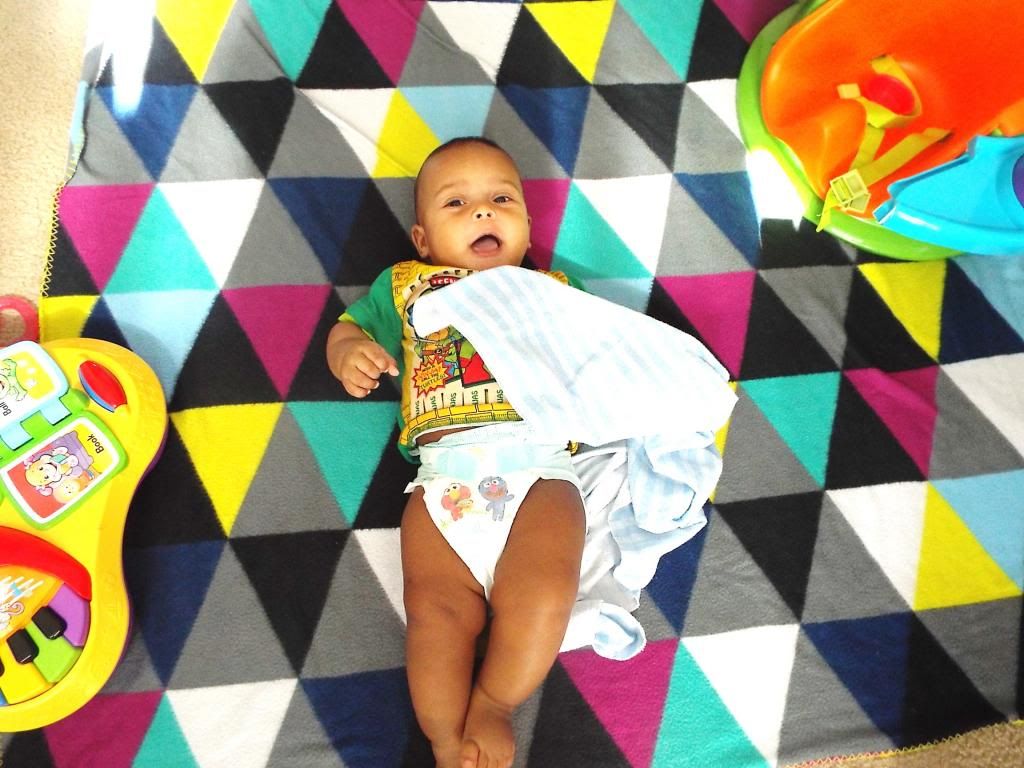 He says "Peek-a-boo!" haha "Don't forget to follow my mami on facebook!"  Thank you so much for stopping by don't be shy to comment ♥